The highest quality nutritional premixes for Commercial Mills, Bakeries, and Food Manufacturers.
Gain Access to Quality Testing
Experience Reliable Service
Achieve accuracy, every time.
Sourcing & Blending Raw Ingredients is Complex
Commercial Mills, Bakeries, and Food Manufacturers need nutritional ingredient blends for their food products. The problem, is raw materials are expensive, blending is difficult, and without expertise, it can lead to inconsistent results, production down-time, and loss of profits.
At REPCO, we believe you should be able to rely on your ingredients to perform perfectly, every time. We understand your need for a reliable supplier, which is why we blend dry ingredients for mills, bakeries, and food manufacturers. Focus on your operations and your customers, and let REPCO handle your ingredient blends –  for Goodness' Sake™.
Enrichment and ingredient blends for flour and rice mills.
Ingredient blends and R&D for bakery formulas.
Food & Beverage Manufacturers
Nutritional vitamin and ingredient blends for food and beverage formulas.
1
Talk to us
Tell us what you need, and we'll provide the blend.
2
Test
We'll send you a sample to test in your formula.
3
Deliver
Deliver products that meet customer expectations. We'll continually monitor quality and offer ongoing support.
Accurate
We have the tools & expertise to blend accurate, quality ingredients.
Equipment
We provide equipment, regular maintenance, testing, & exceptional service.
Sources
We have the sources to procure ingredients.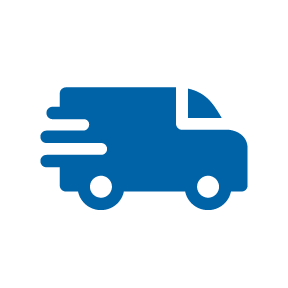 Short lead times
Low minimum order quantities & short lead times.
Trusted by America's Favorite Brands
Over 75 Years of Experience
Respected globally, REPCO is proud to provide over half of the vitamin blends used by America's flour mills and in over 46 countries worldwide. Utilizing clean, simple World-Class Ingredients, REPCO is positioned to meet your blending requirements while providing the highest degree of service, reliability, and outstanding customer support.
Your R&D and Quality Partner
We understand the importance of safety and quality when it comes to making food that people love. That's why, unlike other ingredient providers, we provide lab services for extensive quality testing. Accredited under ISO 17025 and licensed by the Kansas Department of Agriculture, our lab facility is driven to provide analytical testing and customer focused support.
Milled Grains
Testing for accurate blending & dosing of vitamins in milled grains.
Support
ISO 17025 Certified and able to provide additional out-of-scope analytical testing and to offer additional technical support.
Vitamins & Nutrients
Testing for accurate blending & dosing of vitamins and nutrients in ingredient formulas.
Bakery Formulas
Bake tests and quality tests for bakery formulas.
Stop wasting resources procuring and blending nutritional ingredients. Supply the world with quality, nutritional foods, for goodness' sake.